Overview
When you clearly see day-to-day therapy results, patients and clinicians can make better decisions together, enabling better teamwork and more individualized therapy. That's the idea behind Connex® Connectivity. Linking trusted Hillrom airway clearance therapies to the new Connex® App and Health Portal, it helps patients stay engaged and manage daily therapies, and helps clinicians stay informed to make better treatment decisions together.
Connection Patients Feel Good About
The Connex App is a holistic health management tool that does much more for patients than simply record their daily therapy.  A convenient one-stop wellness destination for patients with The Vest® Airway Clearance System, Monarch® Airway Clearance System or both*, it helps with everything from keeping track of medications and Pulmonary Function Tests (PFTs), to nutrition, exercise, airway clearance therapy data, and more – rewarding healthy behaviors and empowering them to feel their best.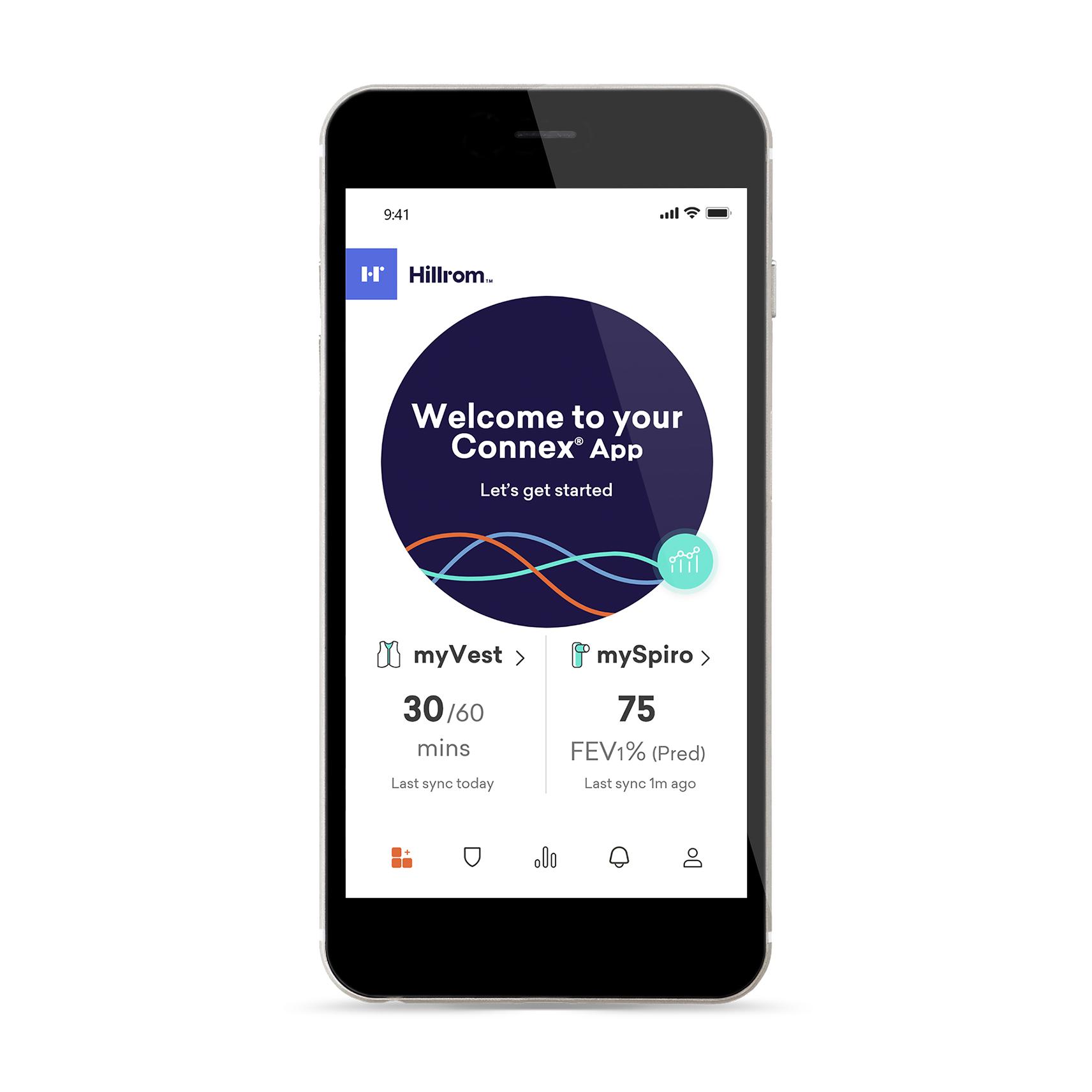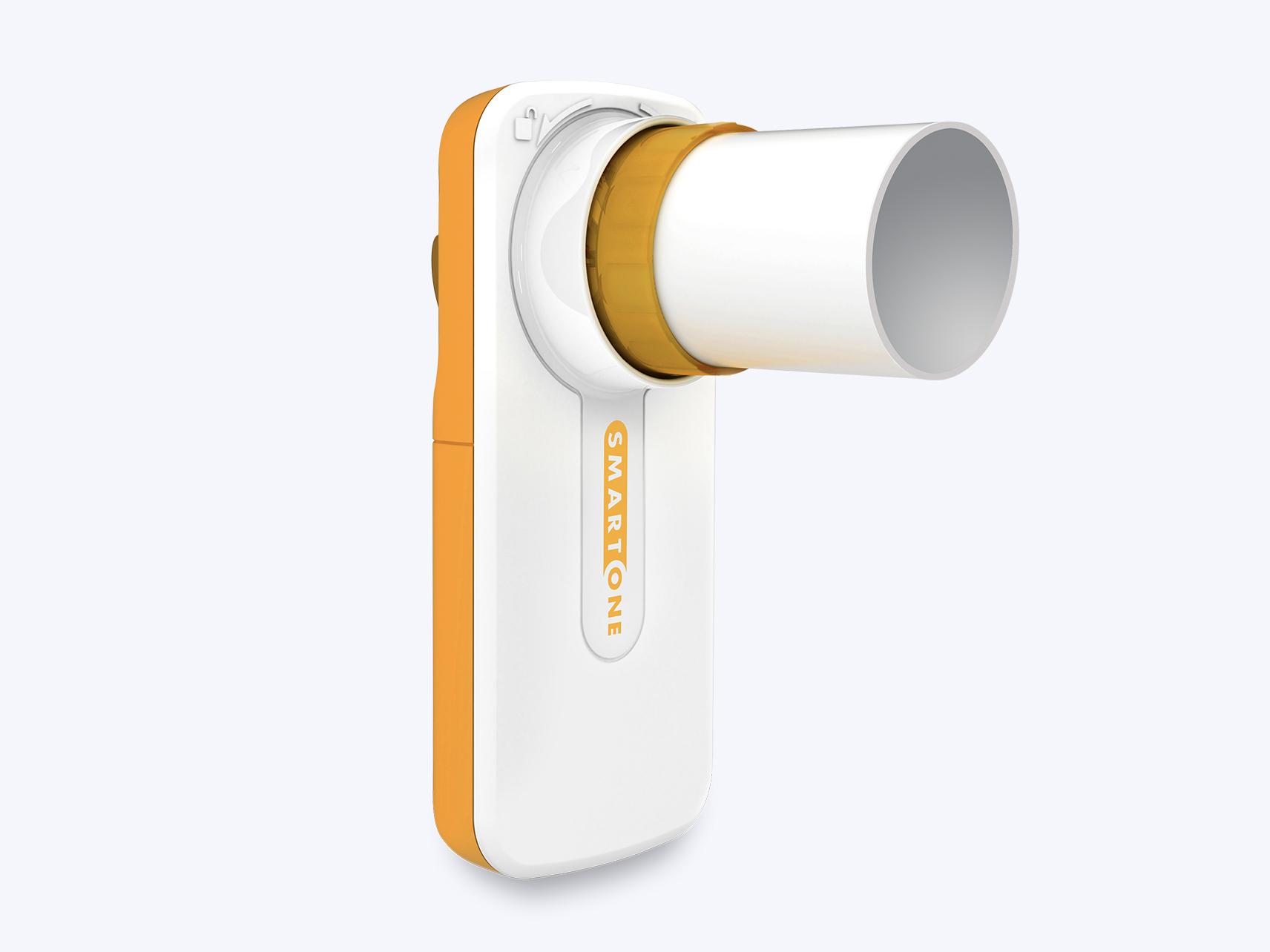 Now using the Smart One® Spirometer, patients can also track lung health at home using the Connex App. They can see their lung function results over time along with airway clearance therapy data. Results can be shared and discussed with the healthcare team.
The Smart One Spirometer** is available for purchase from Hillrom with no medical prescription required. To order the spirometer for $99, contact Hillrom Customer Service (1-800-426-4224 or HCCSWeb@hillrom.com).
Over 10,000 Patients Strong
Hillrom pioneered airway clearance connectivity with the VisiView® Health Portal in 2016. Now named the Connex® Health Portal, it is already being used in more than 1,000 clinics to improve care for thousands of patients.  Designed for fast, intuitive navigation, the portal makes it easy for you to track your patients' therapy data, so you can monitor their progress and tailor therapy to their needs.
Quick access to detailed vest data reports, therapy usage, and at-home spirometry information
Ability to flag at-risk patients to help stay informed and engaged
Efficient reporting options, including simple and detailed reports, as well as batch reporting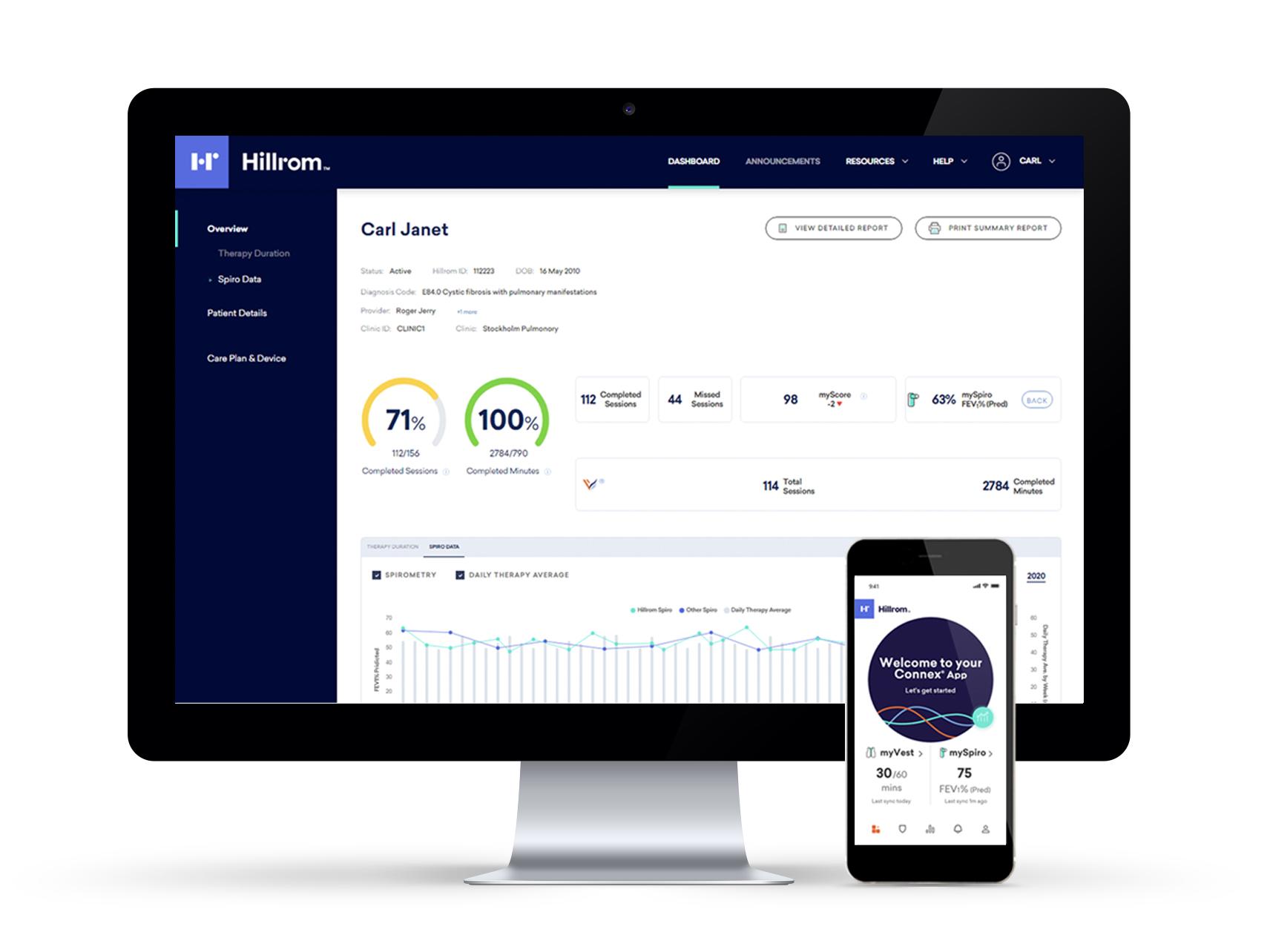 Click here to access the Hillrom Connex Health Portal
Connected Care for Airway Clearance
Connex App
Connex Health Portal
The Vest® Airway Clearance System
Monarch® Airway Clearance System
More respiratory therapies to come

Download the Connex App today!
Education & Documentation
Get in the know to get the most value out of your solution.